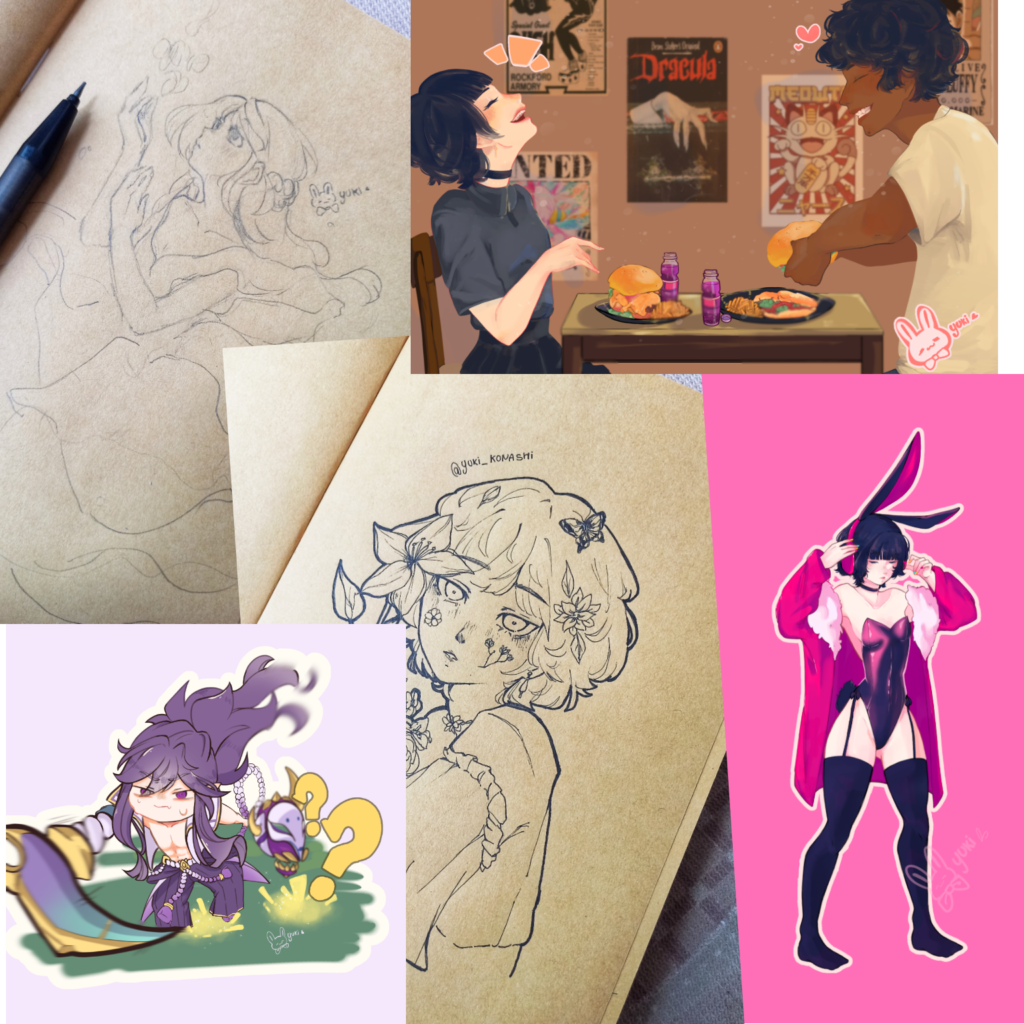 The first artist to be featured by PREEB is Yuki. This is the first of hopefully many artist profiles. PREEB and Yuki are collaborating on a project to be released at C2E2 2023. You can get a sneak peek at the amazing talent that Yuki has here. These profiles are a way to highlight artists, find out who they are and what motivates them. Be sure to delegate to PREEB Pool to help support these efforts.
---
When did you first get into art?
"I've known art since I was little. I got into that whole world thanks to my mother who showed me anime which caught my attention and I started to make it."

Yuki
---
Where do you find your inspiration?
"I find inspiration using references to things I like, seeing artists or letting my mind flow."

Yuki
---
How long have you been doing art?
"It all started when I was 5 years old."

Yuki
---
How has your art changed, or how has your art changed you?
"Art has changed me for the better, it makes me see all beauty, pay attention to those little details that make people who they are, not only artistically, but in their day-to-day life, turning them into beautiful people with their little flaws."

Yuki
---
What's the best way for people to find you and your art?
"I actually have Instagram and Facebook. I would like little by little to expand my methods to show my drawings."

Yuki
---
PREEB hopes you've enjoyed reading more about Yuki. Please check out Yuki's instagram and give them a follow and like their art. Also, be sure to join the PREEB discord, follow on twitter, and delegate if you'd like to see more artist profiles.